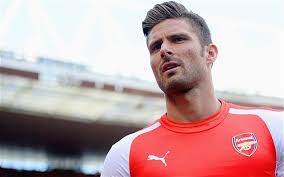 Former Wimbledon and Newcastle defender turned pundit Warren Barton has put his reputation on the line with employers Fox Sports in the USA.
For soon after Olivier Giroud hinted he was set to stay at Arsenal by reminding reporters he had a two year contract with the Gunners, Barton was claiming the opposite.
He said that  Giroud's penalty for Arsenal in the Community Shield win over Chelsea was his 'last kick for the club before a move to West Ham.'
Were it to happen it would do so from behind the deepest smoke screen that Slaven Bilic has ever created, for only a few days ago the manager explained there would be no more "exciting" signings.
So it remains very much to be seen whether Barton is in the business of setting himself up as the latest reliable ITK or instead will fall flat on his face.
I'd love it to be the former on this occasion but I'm really not holding my breath