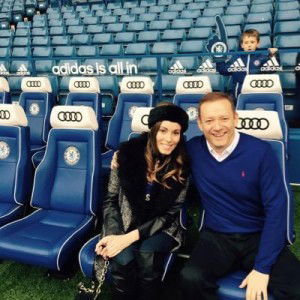 Some things are bigger than football rivalry!
And one of them has touched our hearts here at ClaretandHugh when hearing of a Chelsea supporter who has tragically lost his football-mad daughter to cancer just a few days ago.
Chelsea season ticket holder Gary Wilson is trying to raise awareness about the lack of funding for cancer drugs in the UK.
And he is asking football fans of all clubs to back his campaign by signing this government petition following the sad passing of his daughter Kirstie away on the 20th September.
https://petition.parliament.uk/petitions/107045
This isn't an issue about football rivalry. It's about a person who shares a love of football losing someone as close to them as it gets. Many have or will experience the same.
If 14 Football Supporters Trusts can create a petition calling for a public inquiry into the Olympic Stadium, then we can certainly turn such things on their head and support one that TRULY and SERIOUSLY is worthwhile.
Gary's petition should be supported by us all whatever our club colours and indeed by any decent human being so sign and then spread the word.
Our deepest condolences go out to Gary Wilson and his family at his sad time. I hope you can spare a few moments to sign his petition as we put our football rivalries to one side.