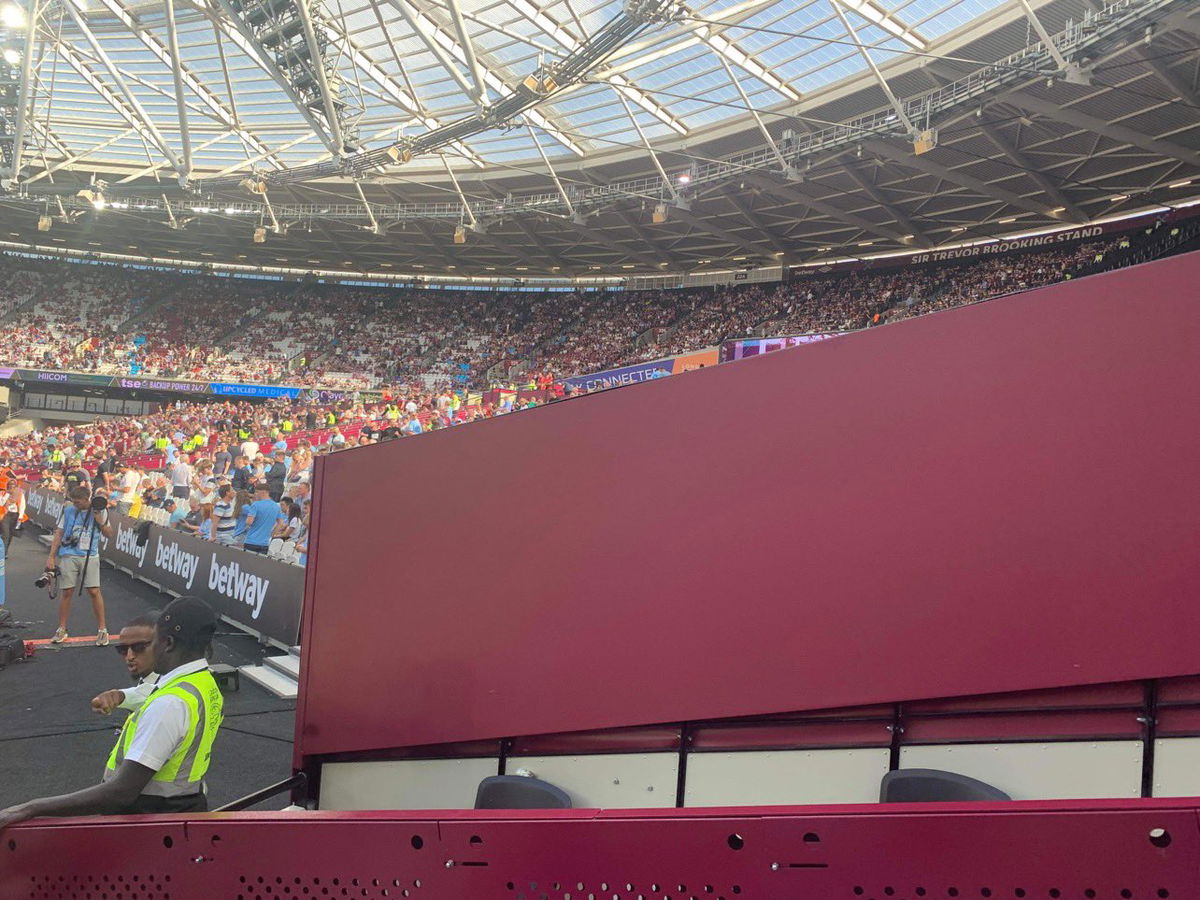 By Sean Whetstone
Claret and Hugh have asked questions about a new atmosphere-killing barrier installed between the new lower West stand and away fans in the Sir Trevor Brooking lower stand at the London Stadium.
West Ham fans in section 113 were upset to find the new towering wall at the first game of the season which effectively blocks their view of the away fans, killing any normal banter and atmosphere that is one of the most cherished parts of football.
C&H have written to senior figures at West Ham as well as the chair of the London Stadium Safety Advisory Group to understand the origins of the barrier.


Were the club and/or fans groups consulted before a decision was made?

Was this barrier a condition of the safety certificate or a planning condition to move to the new capacity of 62,500?
Was a transparent net, used at other stadia, considered instead of a wall that obscures the rival fans from each other?
Is the installation of the wall related to the Europa League game of last season where West Ham were fined? 
Who approved and funded this additional barrier?  Is the barrier funded by the taxpayer?
How much did the barrier cost to install?
C&H have today also submitted a Freedom of Information request to London Stadium owners with an expanded set of questions to get to the truth.
The installation of this barrier is another example of the disconnect between football fans and senior management who make these decisions.
It seems a sledgehammer to crack a nut and will probably be completely counter-productive!
Individual fan behaviour needs to be addressed and not spoil what little atmosphere there is in the London Stadium with a massive wall, the minority should not dictate what happens to the majority who are well behaved.
We will update this story when and if we receive answers.