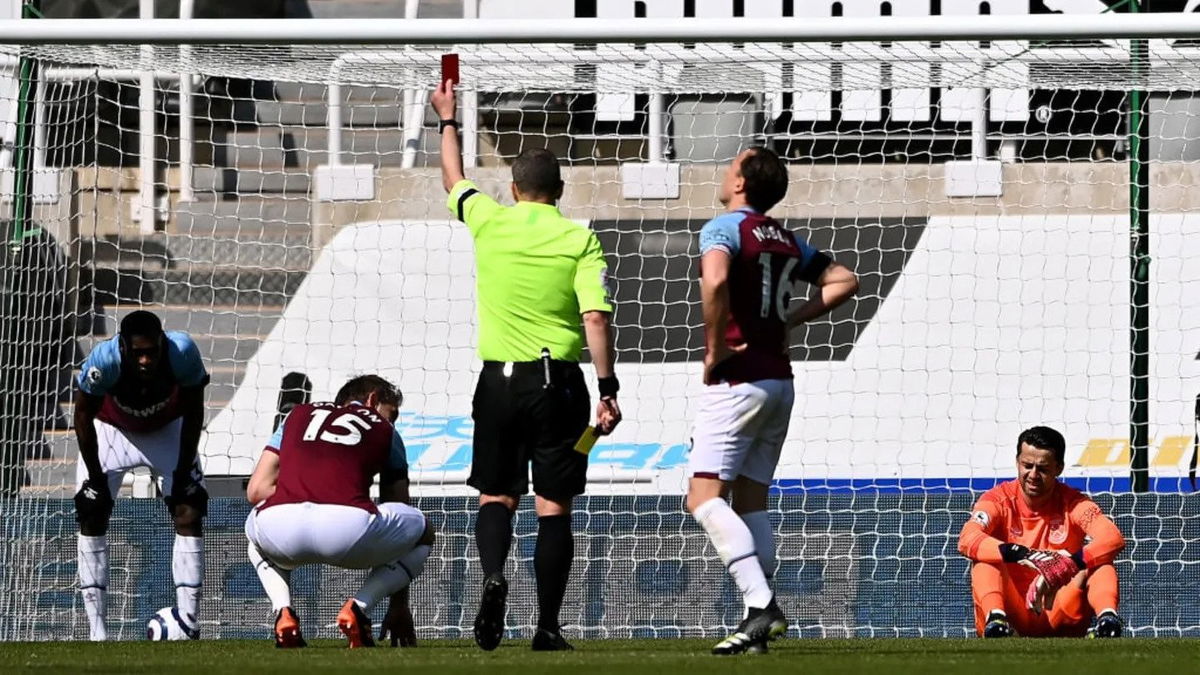 Questions are being asked whether Newcastle's first goal should have stood under the letter of the law.
Law 12 of the FA handbook says "If the referee plays the advantage for an offence for which a caution/sending-off would have been issued had play been stopped, this caution/sending-off must be issued when the ball is next out of play. However, if the offence was denying the opposing team an obvious goal-scoring opportunity, the player is cautioned for unsporting behaviour; if the offence was interfering with or stopping a promising attack, the player is not cautioned."
"Advantage should not be applied in situations involving serious foul play, violent conduct or a second cautionable offence unless there is a clear opportunity to score a goal. The referee must send off the player when the ball is next out of play but if the player plays the ball or challenges/interferes with an opponent, the referee will stop play, send off the player and restart with an indirect free kick, unless the player committed a more serious offence."
As it wasn't a clear opportunity to score a goal at the time the advantage should not have been applied by Kevin Friend.