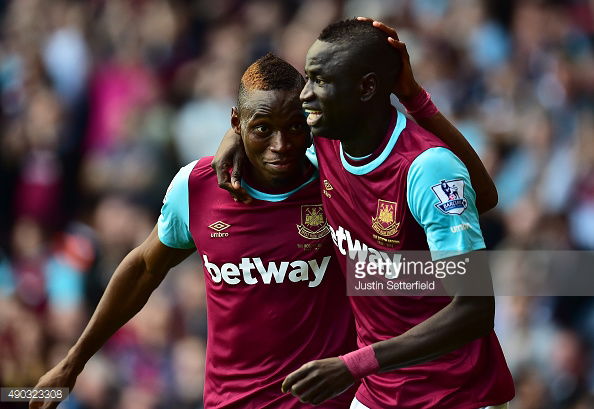 Much has been made of last season's signings and quite rightly so!
Dimi Payet was of course totally stand out but Angelo Ogbonna, Manu Lanzini,  Michail Antonio at £8 million and £7 million respectively were among the best this club has ever made.
But let's go back a year and I remember very well reporting on one particular switch which appeared to take a new twist every day.
The player concerned was quiet man Cheik Kouyate who after a torturous set of negotiations joined us for around £6.5 million from Anderlecht and is now worth any price you want to name.
Spurs bid £15 million within a year of him arriving at Upton Park and that means he was probably worth £25m then and a lot more now.
Was £6.5 million any better spent? Got to be doubtful. This is one of the whole-hearted and effective players we've ever seen at the club.
The thought of ever selling him is just nonsense and I'm glad his two goals on Thurday evening have thrust him into the spotlight because this guy deserves it.
Oh and before anyone else mentions it, I will. He was a Sam Allardyce signing so thank you Mr A.