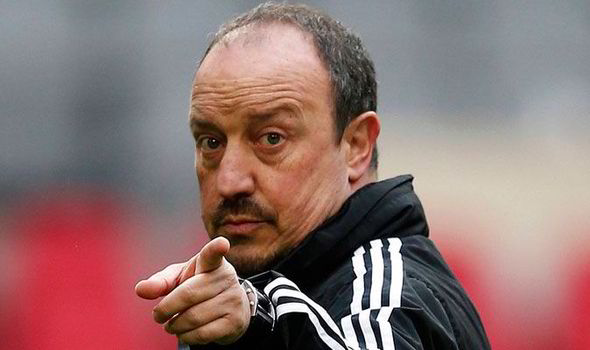 Napoli have crashed out of the Europa Cup at the semi final stage and the big question now is whether Rafa Benitez is out of the Serie A club and on his way to Upton Park.
The Italian outfit were defeated 1-0 by Dnipro Dnipropetrovsk in the Ukraine  which throws doubts over his future at the club ahead of new contract talks.
But it strengthens the Hammers position with a top source telling us : "The board really like Rafa because he knows the Premier League and would arrive ready to hit the ground running.
"The big question has always been whether he can be prised out of  Napoli – this result may make things easier for us to achieve that."
Benitez is known to be keen on a Premier League return and with his wife still living in the country the Hammers may now be looking an attractive option.
Slaven Bilic still remains a possible option but our source added: "There's one other candidate who is being kept a big secret. All anyone will say is that he's never worked in the UK but has a great record abroad.
"However, Rafa looks a more likely candidate tonight."