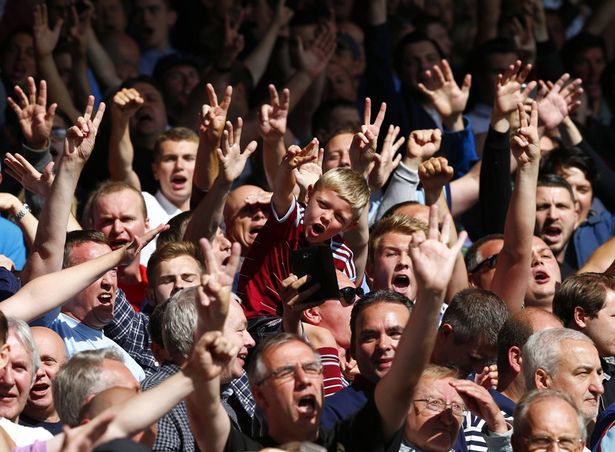 ClaretandHugh's View
Remember Brexti? ….remember Trump? ….remember the UK election? remember the anger the spite the malice, the rage, the obscene posts on social media –  a place which doesn't need a lot of help in that area ?
We all do, but nobody can maintain that level of intensity whatever the issue, and it all seems rather a long time ago now and one wonders why we became so wound up.
In my humble view it was about frustration and being unable to affect the situations very much – social media gives everybody a voice when passion is aroused…and no passion is greater to people here than West Ham United.
The last few days have been a perfect example of how an issue – or issues – can become entirely out of control. There are no limits on the extremities in football…it goes way beyond normality.
Sean Whetstone wrote a couple of days back, that a perfect storm of epic proportions has developed at our club – three defeats, Arnautovic's sending off, the failure to sign Carvalho, three horrible results and performances whilst sitting at the bottom of the table.
Actually Sean, I'd call that an imperfect storm!
The reaction has been even more intense as it was to those of us who lived through the disgusting Bond Scheme proposals way back in Peter Storey's time.
But the hatred, frustration and screams for the board to quit have been even more intense simply because of THREE poor games and a failed signing!
Last year it was over whether we should be allowed to stand in the stadium – that seems to have gone away too!
I don't care too much whose fault this start to the season is – nor do we at ClaretandHugh feel inclined to bash anybody to death.
Why? Because it's pointless and a total contradiction of WHY we are here – which is to support and unite behind the club we love.
I personally have always lived by a motto – and it now belongs to my family: "Don't worry about what you can't change – only the things you can!"
How can we help change things at West Ham United?  – support, support, support, unit, unite, unite.
That's what the word supporter means so if people choose not to do it how can they apply the word to themselves.
What's gone wrong is a mixture of board, Bilic, players and some of those fans who scream vile abuse ( in one case telling David Gold to euthanase himself).  Let's just get on with playing our role which is to do nothing more than support our club. It's why we're here.
Keep calm and blow bubbles!
COYI