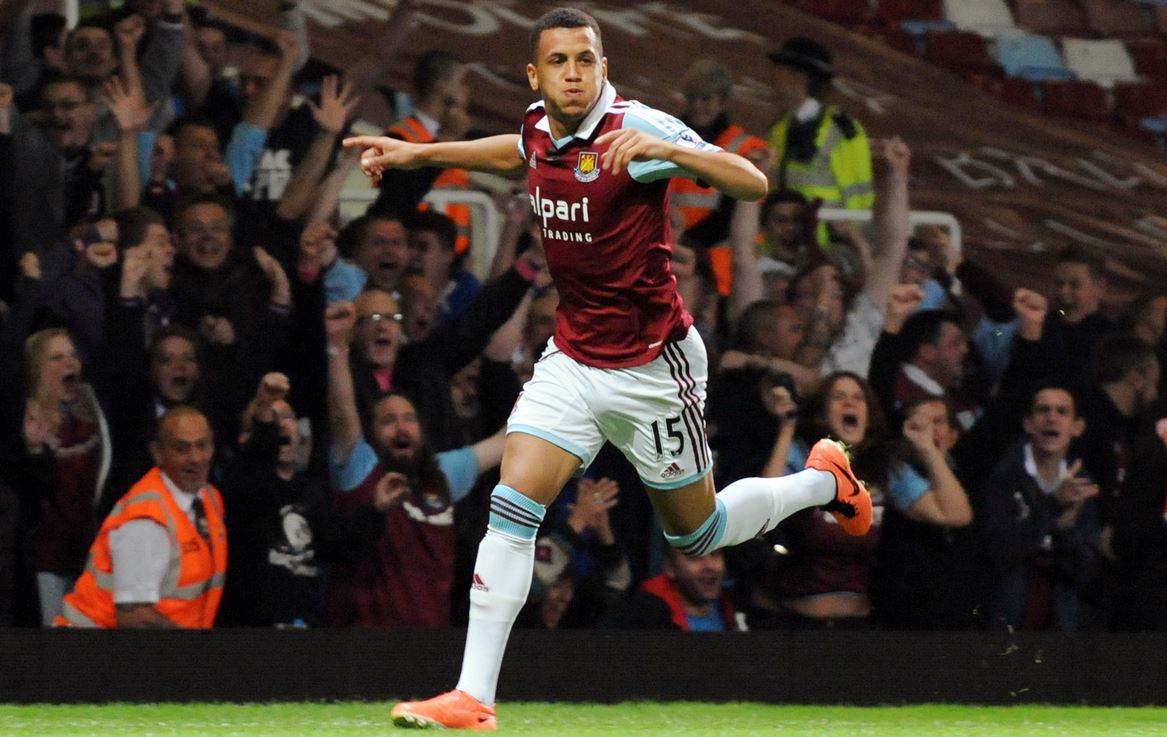 I want Derby County to beat Queens Park Rangers at Wembley this afternoon!
Why? Because if the Irons are to have even the remotest chance of holding onto Ravel Morrison, Mr Redknapp's outfit – complete with Joey Barton – need to stay exactly where they are – in the Championship.
Since the end of season review by our board there has been much talk about the team needing to bring in  quality and flair players.
And when I asked co owner David Sullivan whether we had now seen the last of Ravel, his response to ClaretandHugh was: "Not necessarily."
Ok, that was about as non committal as it gets but if we really are serious about bringing in flair and creativity we surely need to be doing all we can to hold onto Rav.
Harry Redknapp doesn't appear to have had any problems with his attitude so maybe that appraisal of the lad's character needs a reappraisal.
And it's now almost common knowledge that should Rangers make it back to the Premier League a bid is definitely on the way for the midfielder.
On a more general basis I wasn't at all keen on the Tony Fernandes business model last season when he plunged millions into trying to buy survival and the problems that has brought with it. POOR!
And who can forget his audacious offer to West Ham, that he would buy half of the club for nothing in return for 50 per cent ownership, on the premise that his business nous would see profits rocket.
Initially revealing that, Karren Brady said:"Whenever I hear the name Tony Fernandes I do have to smile. We politely declined his offer!"
I think we'll leave the Joey Barton issue for another day perhaps but you know what I mean don't you?
Beyond that I see Derby County as a bigger club with far better facilities at their Pride Park Stadium and a club more suited to the Premier League.
As for this afternoon, the stage is of course set for Ravel to show everybody at West Ham that he can save us a fortune in the transfer market.
The hard bit may be convincing him to stay given the water that's passed under the bridge.
But a QPR defeat would certainly help. So come on you Rams!