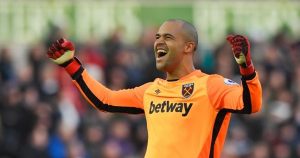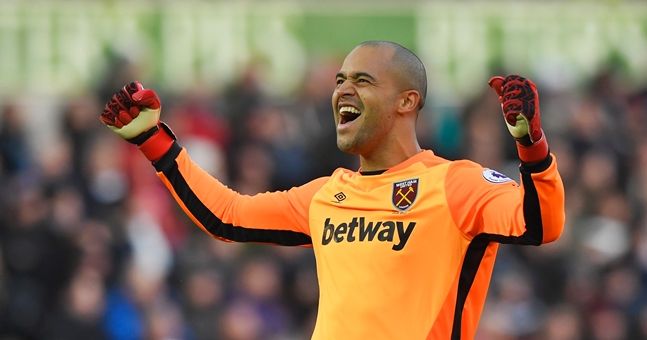 Darren Randolph admits he is very wary of the striker who may be back in a Hammers short next season.
Jermain Defoe is a big favourite to return to the East end with the bookies but the Irons keeper has his mind on the events at Sunderland tomorrow (Sat) rather than anything hence.
Discussing the 34 year old he said: "He's a dangerous and clinical finisher, as he's proved throughout his whole career. Any half-chance, he will take it, so that's obviously what Sunderland look for.
"This will be the first time I've played against him in my career, believe it or not. I've played against teams he's been involved in, but he's never actually played as he's been injured. We obviously need to limit his space and chances."
Sunderland have not hit the net since winning 4-0 at Crystal Palace in February but Randolph expects to be worked at the Stadium of Light.
He said: "Sunderland will score eventually and it's just a matter of when. Personally, I don't care if they score on Saturday as long as we win, as that's all that matters.
"If we can go there and put them under pressure and frustrate them and try to get ourselves ahead in the game, then clearly it will make it a lot easier for us.
"But they are scrapping for their own survival and it's a home game for them, and they're not looking at us as a Chelsea or a Tottenham or a Man United or Man City, but as a West Ham who are only a few places above them, so they might play with a bit more freedom than usual.
"Regardless, we'll go there with our own game plan and try to execute that as best we can and get three points."