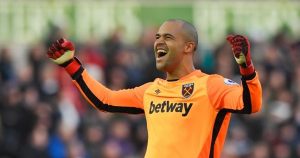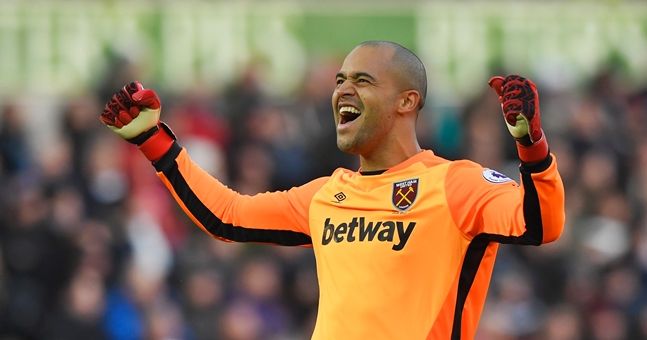 The cries for Adrian to return as the Irons first choice keeper grow louder and given the uncertainty we continue to see from Darren Randolph that's hardly surprising.
There were moments in the second half on Saturday, as Swansea mounted some pressure, when he looked more at sea than an ocean going liner.
Two crosses needed no more than a touch from a striker to find the net after he had failed to get within yards of the danger – it was embarrassing and shockingly anxious stuff in almost equal parts.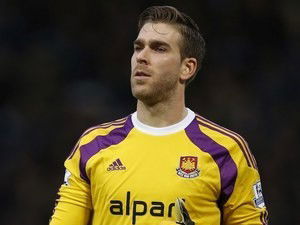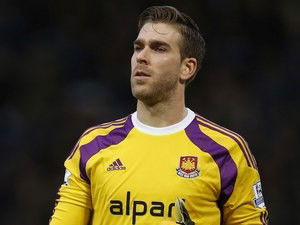 Before going any further let me say here and now that I believe Adrian should return but the stats he left behind him make horrific reading.
One can only hope that as Randolph's form slips further and further, the Spaniard would grab his chance to prove himself ahead of contract talks this summer.
However, before we all jump on the Adrian bandwagon here are those stats:
In 13 appearances he conceded 20 goals  whilst Randolph has seen 37 go past him in 20 games so there's not much between them is there?
It's not the most encouraging scenario in the world and one recalls mid season reports that Slaven Bilic wanted a top keeper. Hardly surprising given that only Bournemouth, Hull and Swansea have conceded more goals than us.
Ok, I know it's not all down to the keeper but the figures remains unacceptable when one stopper is an international and the other had just broken into the Spanish squad before being dropped by his club.
The fact is every player has a form slump and Adrian had been a hero until the start of this season. He should surely be given a chance over the last handful of games of trying to repair his reputation.