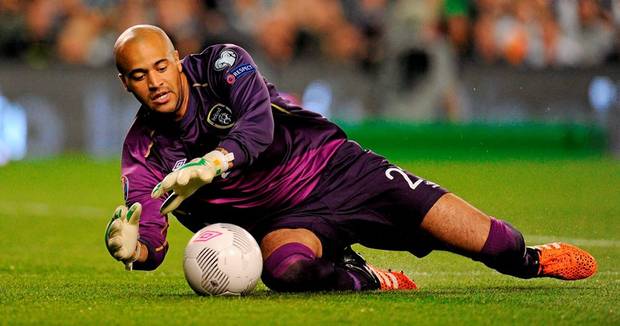 Darren Randolph admits life in Adrian's shadow is intensely frustrating but says he is not ready to seek a move or go knocking on the manager's door.
Speaking while on international duty the goalkeeper said: "There'll be a time when it does come – I don't think anyone wants to just sit and not play.
'But for the time being, I'm going to stick at it. I've only been there a season – this is the start of my second season – I'm not just going to give up and leave and walk away from the challenge, I'm going to keep going and see what happens.
'Obviously, I'm not getting as much game-time as I would like, but I knew that was going to be the case anyway, so it's the usual, just get your head down and get working and see what happens.' "
Randolph has also spoken out on the Andy Carroll gunpoint experience which has left him and others watching their backs.
He admitted that had been frightening saying: 'Yes, considering he left first and a lot of us had to go the same way to get back home. Everyone stuck around for a little bit longer just in case.
'It was obviously not nice for him and not nice to hear about anybody. Obviously when it strikes a bit closer to home, it is a little bit scary.
'I think players get targeted, but I don't think it's something that you wake up and think about every day. When it does happen, it does play on your mind for a few days.
'You just hope you're not the unlucky one it happens to.'