It started in May when 70 were named as Hammers targets  and it has been continuous through June with media outlets desperate for something – anything – to write about!
But just how realistic are the rumours of who will and won't be joining the club.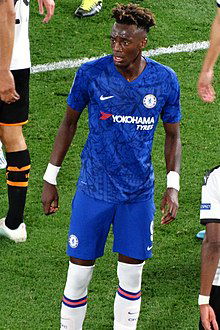 Most will be excluded from this piece as they are all entirely unrealistic and the reality is, that apart from talking to certain agents, little has been done to bring players in and won't be whilst agents are holding out for their biggest possible deal ion a bad covid hit market.
Here we take a look at the likelihood or otherwise of there being a positive outcome to the speculation doing the rounds.
Goalkeepers:
Sam Johnstone: This is not seen as a priority position this window although come the January '22 market place it could be one to which Moyes gives a more serious look! 0/10
Defenders:
Junior Firpo: The Barcelona left back's name has been regularly cropping up but apparently there's competition out there but as we understand it this is not a position high on the boss' list 4/10
Duje Ćaleta-Car The Croatian is being regularly named as a central defender highly rated by Moyes but Marseilles apparently want around £30 million and with no leaks escaping from the Hammers beyond an "he's liked" we can only go straight down the middle 5/10
James Tarkowski: As was the case last year the Hammers may try again but in this market they won't be paying anymore than £20 million 6/10
Midfielders:
Jesse Lingard: Still a  strong possibility of him arriving despite all the media chat to the contrary 7
Strikers:
Tammy Abraham: Once considered Moyes' main target but that can change as the manager starts to seriously study his various options. At £25 million or less there's a reasonable chance 6/10
Ivan Toney: No chance of newly promoted Brentford selling their main man 0/10
Adam Armstrong: If he does arrive from Blackburn  it will be only as a support striker 5/10