Razvan Rat's West Ham contract situation all seems a little mysterious!
And despite it being late in the day there has to be a chance  – given what I've heard today – were he to leave before Deadline Day.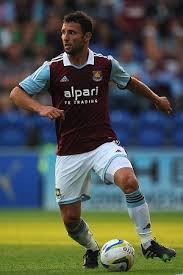 The guy was out a couple of weeks ago explaining to us all – thank you Razvan – that he would leave if we were relegated!
However, it seems from my interesting chat with an agent close to the situation, that all may not be as it seems .
I can't vouch 100 per cent for what I was told  but it seems there MAY be a clause in the defender's contract which says that if he plays more than a certain number of games he actually has to be offered a new contract.
Now given that he's 33 in May and that he's played just 15 Premier League games there may be more than a bit in this one.
We hear he's on around £30 k a week and that there may be a bit of interest from Turkey.