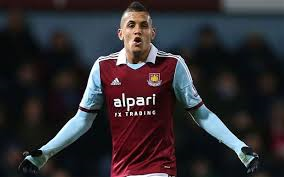 Ravel Morrrison could still be loaned out to an English club for his remaining six months in an attempt to salvage some of the £360,000 he is due in wages until his contract finishes with West Ham on the 31st July.
Although FIFA rules say a player can only play for two clubs in a season English football continues to provide a loophole to avoid this rule much to the annoyance of FIFA.
As long as West Ham and the other club classify the loan as an emergency loan it will backed by  the FA, the Premier League and the Football League to avoid the two club rule.
In the past FIFA said: 'FIFA are concerned about the system of emergency loans in general and have approached the Football Association on various occasions in the past regarding this. FIFA will be contacting them again in order to obtain clarification with regard to this issue."