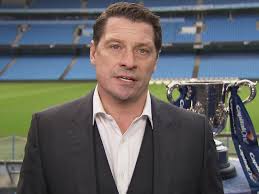 ClaretandHugh columnist Tony Cottee gives his from the shoulder view on the ins and outs of the Ravel Morrison affair and says: "We can't talk about potential forever!"
By Tony Cottee
The "will he stay or will he go" saga surrounding young Ravel will surely be settled this summer and everybody it seems has a view!
A player who could be worth £20 million one day but who can't make it regularly into our team is now on loan at a Championship club with  questions to answer.
My view on this is very straightforward: we can't discuss his potential forever and IF he can't grab a first team place consistently then it is clearly best if he moves on.
We've discussed his potential for long enough. That can't go on forever and it may be time to make the big decision.
He will return to West Ham at he end of his loan spell with just a year left on his contract and that means we aren't going to get what we might hope for whatever he may be actually worth as a player.
We bought him for around £800,000 so we have to work out how much he would be worth this summer IF the club decides to sell!
Personally if we got £5 million it would be a result although frankly were an offer of £2 million or £3 million to be made, that too would have to be acceptable.
We are after all talking about a player who has been here long enough to make an impact but has twice been loaned to clubs in the lower division.
Should he be sold, the buying club will be getting potential rather than achievement and that is not a £10m – £15 million buy is it?