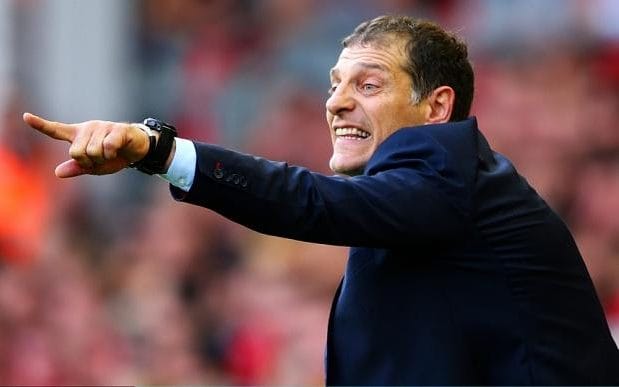 Sky News has chosen to run a story regarding Slaven Bilic which makes one wonder about their agenda towards West Ham.
And in doing so they raise many questions as to why they feel the need to again be presenting an ancient story as latest news.
They claim it is an update in announcing the club will  review manager Bilic's position at the end of the season.
But they give no reason why they they are reporting a story which has been regurgitated time after time.
Those who believe there is a media campaign aimed at destabilising the manager and the club are handed a fresh round of ammunition as the story unashamedly adds nothing to those that have been run ad nauseum for weeks.
Sky repeats that the boss just over a year left on his three-year contract and that talks scheduled to take place about extending his deal midway through the season postponed after a series of disappointing results.
It then again repeats that the move from Upton Park has not gone  smoothly, with injuries to key players having regularly disrupted his plans and several of the club's new signings have struggled to make an impact.
It claims that Bilic also had to put up with the disruptive behaviour of Dimitri Payet before he was sold back to Marseille in January.
Now all of that would be fine were it being reported for the first time but to simply re-run an ancient story for the sake of it really does seem more than  wrong.
The bottom line for anybody still uncertain is that Bilic will lead the Hammers into a third season once the club is 100 pc safe safe from relegation.