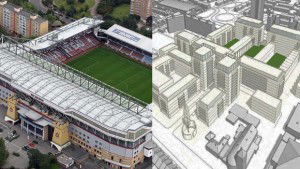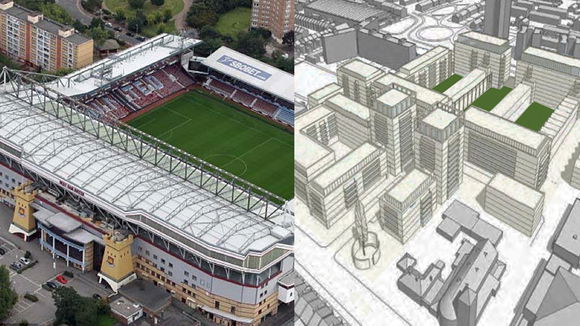 Newham Council  has finally  passed a planning proposal by Barratt Homes and Galliard Homes  to redevelopment the Boleyn Ground.
The meeting of the council's Strategic Development Committee last week ends more than a year of arguments and debate between the council, local campaigners and the developers over the future of the Hammer's old ground.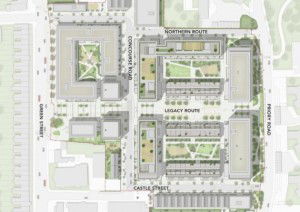 Initially, the developers offered no affordable homes on the site which was unacceptable under Newham council's core strategy.  A fresh offer of 25 per cent affordable housing equates to 211 homes out of the 842 planned for the site. Under the new deal, more than half will now be family sized units.
Additionally, developers promised to deliver a neighbourhood centre to provide facilities for local residents. On the night of the committee, The Mayor of Newham who is a West Ham fan, Sir Robin Wales, announced his intention to invest an additional £18 million into affordable housing on the site.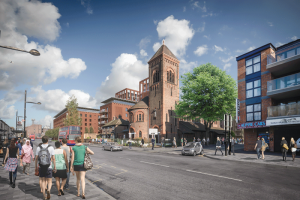 This, the committee heard, will provide a further ten per cent of affordable homes which the council will ensure are offered at rents that residents can afford. This money is expected to come from affordable housing funding available to the council bringing the total amount of affordable housing on the site to 35 per cent or 295 homes.  Overall, the development is expected to create 185 jobs.
Sir Robin said:  "I want to open this historic development up to even more of our residents, other developers must provide affordable housing as part of any regeneration proposals they bring to us – we will do all we can to ensure as many homes as possible are within reach of our residents."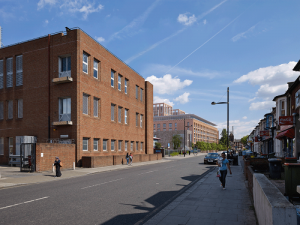 The developer's proposal will see the current ground demolished when West Ham move out and replaced with 15 blocks of varying heights providing new homes made up of a mixture of different tenures and a community neighbourhood space.
To commemorate the design of the Boleyn ground stadium, two 13 storey blocks will reflect the castle tower gatehouses which currently greet visitors to the ground and four to eleven storey low rise blocks will mark the location of where the stands currently sit.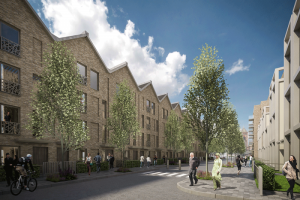 A pedestrianised legacy route will run through the centre of the development with two trees which make up the memorial garden currently by the main gates of the stadium retained.  These trees are used by the club's supporters to commemorate the death of family and friends.  Both the halfway line and centre circle of the ground's existing pitch will form part of this route – is also proposed to retain some of the existing stands.