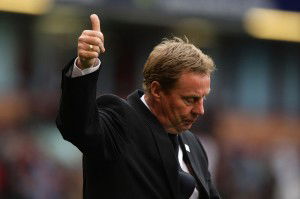 Harry Redknapp may be more into jam roly polys than football these days but his  latest view on West Ham will no doubt be appreciated by the former boss' detractors.
Harry may have become a marginal figure in the game and  being surpassed by son Jamie as a 'pundit' but he has not been slow to let it be known that he is excited by what's going on at our club right now.
It's fair to claim, mind you, that  the sudden emergence of the  recognition of what's happening by him and other 'pundits' would have been more appreciated had it been predicted at the start of Manuel Pellegrini's reign.
But never mind, always better late than never and he now appears to accept that we are very much on the way to become an 'elite' club.
It's early days of course but on what we are seeing right now many fans would have to agree that what once looked an impossible dream could indeed become a reality.
Speaking on talkSPORT, Redknapp  he praised the side Pellegrini is putting together at the London Stadium.
He said: "I like the look of West Ham. I think West Ham will certainly finish top eight this year (and) maybe I think if anyone is getting to the top six it's going to be them or Leicester.
They're the two teams that could knock one of the big six out this year and West Ham they look very good, I'm really pleased.
"Yea I do (genuinely believe}  they've got enough to do it, I like what I've seen so far…I like the look of West Ham this year, they've got some great forward players as well, they look exciting."