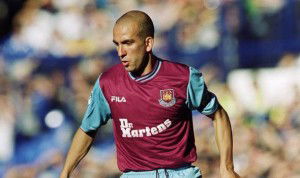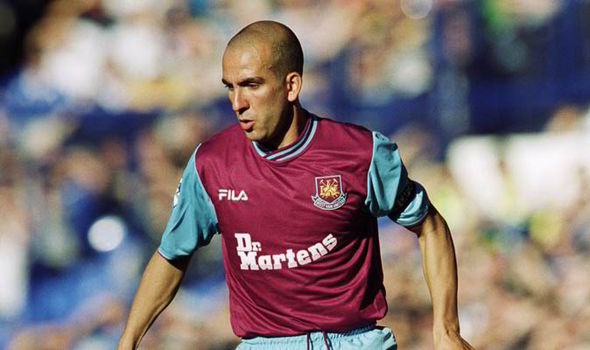 Paolo Di Canio may have become a Hammers legend but the striker was a very difficult player to manage according to Harry Redknapp.
The former Irons boss is rarely seen these days – his last and quickly forgotten appearances public being in I'm a Celebrity ….and this week in various Cheltenham racing adverts.
However, despite his Marmite reputation among Hammers fans he invariably jumps back into the spotlight with a story or ten when times are lean.
And his latest offering is to recall the day when Paolo decided to CATCH the ball instead of putting it into the back of the net during the course of a game.
It was an incident that sparked outrage from a bloke who was the hardest footballer in the land at the time – a certain Stuart Pearce- otherwise known as Psycho – to the point where he told Reknapp not to let him anywhere near PDC.
Recalling the incident on Talksport Redknapp said: "Di Canio, he was hard work. A character but a real problem. There was that game when he catches the ball at the end rather than putting it in the net.
"I came off at the end fuming saying 'What has he done?' Stuart Pearce came storming in and said 'Don't let me anywhere near him'.
"Then I had to go and do an interview live on Sky Sports afterwards. They said how amazing it was. I though, well it wasn't that good a game.
"They asked if it was the most sporting thing I'd ever seen and I had to say, 'Oh yeah, it was brilliant.' I wanted to kill him.