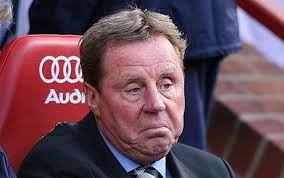 Former Hammers boss Harry Redknapp admits he has probably given his last ever team talk and training session as a manager!
The 70 year old was axed at the weekend after leading Birmingham to their sixth defeat of the season.
And when asked by BBC Radio 5's Sportsweek programme if he would be looking for another manager's job, he replied: "I doubt very much that it'll happen now."
Pushed that it could be his last job in the hot seat, he added: "There's every chance, I'm a realist.
"If I could go and help someone somewhere, or somebody wanted somebody to come in and help at their club, young manager, I'd love that. I did it at Derby for a couple of months and enjoyed that.
"But keeping Birmingham up on the last day after going in for three games, that'll be a day I'll never forget at Bristol City.
"It was one of my most enjoyable days in football. But this year has been a bit of a slog.
He added: "I've left them with a squad that will excite the fans and take them one day hopefully where they deserve to be and that is back in the Premier League. Given time we would've turned it around but time is not something you get an awful lot of."