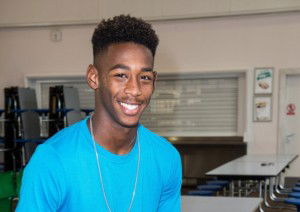 We sometimes forget how young Reece Oxford is – and yesterday, like all 16-year-olds – he picked up his GCSE results.
The young Hammer was accompanied by his mother as he picked up his brown envelope, before posing for a photograph at Alexandra Park School.
Reece elected not to open his results at school, and took the envelope away with him. Not that his future career depends on his GCSE grades!
Headteacher Michael McKenzie told local media: "He has been with us for the full five years, and is a genuinely likeable, down-to-earth lad, popular with students and staff alike.
"We are all excited to see him doing so well. He's worked hard on his natural talent. West Ham seem to have taken good care of him, as they do with their young players, and it's been the making of him. He's been kept on the straight and narrow and now it's all taking off for him.
"Reece has taken GCSEs in English, maths, sciences and PE and we are expecting him to get good grades in all of those subjects."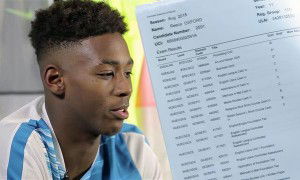 Full-time education is now compulsory until the age of 17, but Mr McKenzie said he was not expecting to see Reece back in the sixth form. "I think that's unlikely, but we've enjoyed having him here and we'll continue to watch his career with interest."
Reece made his competitive debut aged 16, in a UEFA European League qualifying round first-leg tie against FC Lusitianos, becoming West Ham's youngest ever player and this month, the 6′ 3′ player became the second youngest footballer ever to play in the Premiership at 16 years and 237 days.
The funny side of Reece Oxford picking up his GCSE was not lost on bookmakers Ladbrookes who mocked up his results (below) suggesting he received an A in Ball retention, A* in Passing, a B in Tackling and Heading and an A* in playing against £42.4M players in reference to to having Ozil in his pocket during West Ham's 2-0 win over Arsenal on the first day of the season.