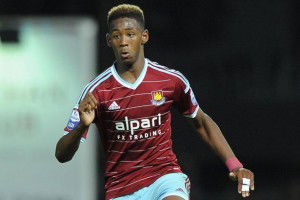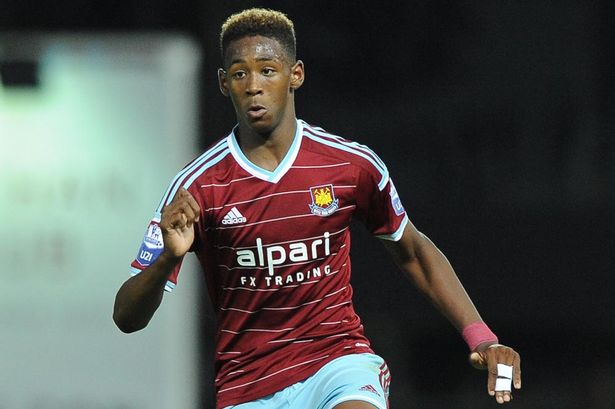 West Ham's Development Squad visit to Chelmsford City this evening as part of their own pre season campaign.
Fresh from leading the first team through the UEFA Europa League first qualifying round, Academy Director Terry Westley will take a squad of youngsters and scholars for a 7.30pm kick-off tonight.
A number of the players who featured against FC Lusitans – Reece Oxford, Josh Cullen, Lewis Page and Djair Parfitt-Williams  are in the squad, alongside a host of other promising Academy prospects.
"We're looking to the game because some of them have been back in since 22 June and the training and the camp with the first-team players was very encouraging, so now to see them perform on their own will be of big interest to us," Westley said.
"The likes of Kyle Knoyle, Sam Westley, Josh Pask, Amos Nasha and Jordan Brown need a game so we're looking forward to getting that group all together to play that game.
"It's a chance to impress the new staff and to push for places against Colchester, Charlton and Norwich. The players who have played in the Europa League have laid down the gauntlet and said 'We are good enough to do that'. All of our questions, we hope, will be answered."
"We had a bit of a link with Chelmsford last year as we sent Jaanai Gordon there on loan and took one of their youngsters, Joe Ward, on trial," Westley confirmed.
"At that age, our players have got to be able to play at that level so it's a test for them and a case of finding out if we can go there and play at that level.
"What has encouraged me in pre-season with the Cork trip and integration with our senior players is that they have really shown what they are capable of. Now it's about producing that on the pitch and the first opportunity to do that is against Chelmsford, who are a decent side.
"Our players have got to be able to handle that level and playing against men."
Admission prices are £10 Adults, £7 Concessions and £3 U16s. Please note that Chelmsford City can only accept cash on the turnstiles. Cards cannot be accepted.