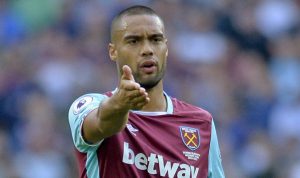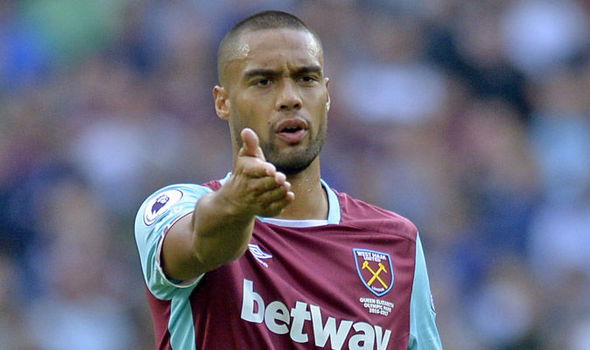 Winston Reid is expecting much better from the Irons at Southampton but admits that the team still has to learn from its mistakes.
It's a mantra we have heard for so long so if it's starting to wear a wee bit thin I hope the big fella at the back may understand .
That the Hammers were outclassed at the weekend isn't in doubt but what got up the noses of most was the perception that they didn't battle to the end.
Reid admitted to the official site: "We obviously didn't do well on Sunday, so we have to move forward, learn from our mistakes and watch the video and make sure that, come next week, we put in a much better performance."
I hope we are not merely talking about mistakes that led to goals because whilst that is very worrying I have an equally important concern – sloppy passing and surrendered possession.
We saw it time and again last season and once again it became an issue at Old Trafford. Giving the ball back to a team that is dominating you is a mistake that has many of us reaching for the blood pressure pills and wondering how the hell that can happen.
Time and again I found myself screaming at the sight of that and the long balls from the back which are 99 per cent guaranteed to hand possession back to the opposition.
If we are talking mistakes I reckon all of that should be addressed once and for all. Passing the ball is one of the first things we are taught after all.
Reid however continues with the expected spiel declaring: "It does help that the players we have signed have played in the Premier League before.
"I'm sure that, once we get things gelling and have had another week working hard on the training pitch, we'll be a lot better. "The new players have fitted in perfectly and they'll help us move forward."
Gelling? Good word that but not when you have heard it a thousand times in relation to a side that continues to be heavily defeated on too many occasions.
He admits we were second best on Sunday and said: "They made us pay for every mistake. We have to be tough on ourselves, because some of those mistakes we caused ourselves.
"They were the far superior team and they outclassed us in every aspect of the game."