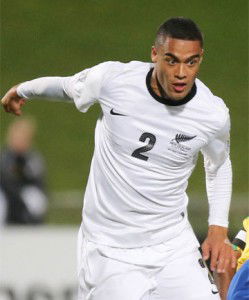 West Ham centre back and New Zealand captain has spoken after his team's 3-1 defeat to Uzbekistan earlier today.
"We've got a new team and we're building forward and we met a very good team today and we made some mistakes as a collective group and we were punished, The important thing we take from this is that we learn from our mistakes and take the positives with us. Today we had some good performances as well and we can always take that forward to our next game." said Reid
Speaking about the All Whites training camp in Doha, Qatar Reid added:
"The camp has been very good value, each time we get together we'll only improve as a team and that's the most important thing.
"As a group we will understand more and more as each camp goes on how the manager wants us to play and how we have to play as a collective group.
"We're looking forward to the next time we're together because we have to improve each time."
On West Ham Reid commented:
"I had a major injury last year so it's nice to have been getting out there and playing again week in and week out. Hopefully the next time we meet up again in All Whites camp I'll have a few more points on the board with my club team."