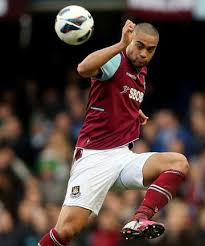 Winston Reid and James Tomkins were both booked for their involvement in the melees which followed fouls on Morgan Amalfitano at Goodson and the New Zealander is suspended as a result for next Saturday.
That was his fifth yellow of the season but manager Sam Allardyce refused to condemn him or any pof the other players invovled.
Big Sam refused to criticise his players for showing 'passion' when their teammates had been 'unfairly treated'.
He said: "I can understand why, particularly as Morgan got two and the third one on Mark Noble from Steven Naismith was as bad as any challenge in the game."
On the injury situation the manager said: "We hope they are not too long or too serious. It's the worst international break I've had in my time at West Ham United."