I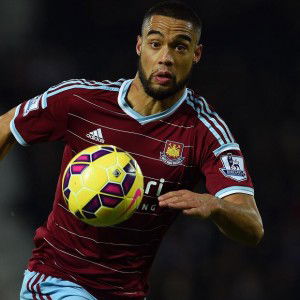 t appears that Winston Reid's international boss Anthony Hudson may well know more about the central defender's future than West Ham United.
For in a brief interview he has admitted he believes the central defender is sure to leave West Ham for a bigger club and says it is a matter of when and not if he turns out for the likes of Arsenal and Manchester United.
International bosses don't usually make that kind of outspoken statement unless it's the case and it may not be too well received at Upton Park..
Were  Roy Hodgson to say that any of the England international squad are bound for a massive club – the outcry and interest would probably wipe out 80 per cent of the other 'stories' around.
Hudson, who manages Reid for the All Whites, is a firm fan of his talents and feels he is destined to play at the very highest level.
He was asked by Inside Futbol whether Reid has had what it takes to hold down a place at the likes of Arsenal or Manchester United and promptly replied "Yes, 100%. I have absolutely no doubt at all – and it's only a matter of when, not if."
Given that there's only four months left on Reid's contract, the when looks pretty soon!
Hudson is either a politically incorrect individual in footballing terms, where bland statements are usually the order of the day, or he knows far more than he's letting on.
West Ham boss Sam Allardyce has already made it clear that he believes Reid is probably on his way saying last month that he believed the player's head had been turned.
He said: "It might have nothing to do with the two clubs directly, it could be between two agents, so how can you relate that to the football clubs? You can't, so it can all get done that way."