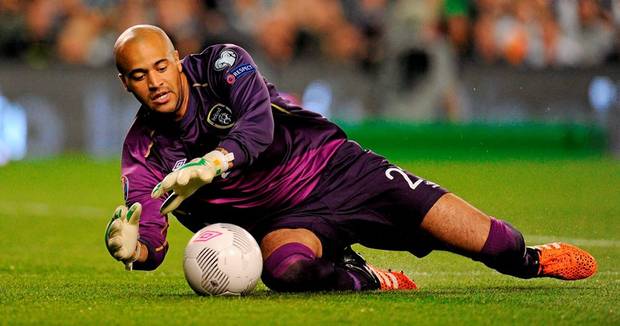 No sooner had the words "we are no longer a selling club" left Tony Cottee's lips than Darren Randolph decide to prove the point.
Here we have an international goalkeeper as the club's back up stopper deciding that his future is at West Ham having agreed a new four year deal.
I can't remember that happening at West Ham Unted before and it speaks volumes for the turnaround – as TC says – the owners have effected since they took us over.
From a club close to the knacker's yard and then relegated, we became the talk of the Premier League last season and are now heading into a stadium which – whether they admit it of not – is the envy of every fan in the land.
That a top class international in Darren – after a great first season and a brilliant Euro 2016 – should decide this is the place to be is a testimony to where West Ham United are in 2016.
There's no PL club that wouldn't have been interested in signing him but instead he's ready to stay and fight for the sweater – Diafra Sakho are you watching?
At this tme of the year – it might be the heat of course 🙂 – the fans become restless, worried and anxious – unless they see a steady flow of new signings arriving.
They should relax and even more so now. When a top class No 2 reckons his future is at this club it speaks volumes about where we are and where we going.
Must admit I thought he'd be off but this just demonstrates West Ham is now a very different club to the one we have become used to down the years.
We're on our way guys.
COYI