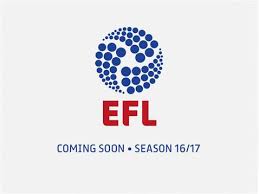 Should West Ham drop down to the Championship many supporters worldwide will lose the ability to watch every game live from their armchair. Unlike the Premier League, only a fraction of games are broadcast live due to lack of demand.
A new Sky Sports deal agreed in 2018  shows 138 EFL games per season, every play-off match, 15 games in the EFL Cup and the semi-finals and final of the EFL Trophy. For the final two seasons of the contract, Sky Sports can broadcast an additional 20 league games, which must be taken out of the weekend programme.
In addition, Sky Sports can show any game they are not showing live, apart from matches that kick-off on Saturday at 15:00, on their red button service to residential customers. Sky can select any game for TV coverage but must show each Championship club at least twice at home. This increases to three times for the final two years of the contract. Clubs receive £100,000 for a home game televised and £10,000 for an away game featured.
The majority of Championship clubs feel they are the poor relations to the Premier League and wanted a better deal.
Last year questions were asked whether four members of the EFL commercial committee that voted for the Sky deal were actually eligible to vote. Three voted in favour of the Sky deal, which prevented the Championship clubs from blocking it.
A group of around ten EFL club chairmen and CEOs have questioned whether the EFL had the legal authority to sign the £595 million five-year deal between the broadcaster and league clubs.
EFL clubs are warming to the governing body's new chairman Rick Parry who has accepted the controversial Sky TV deal agreed in November 2018 was 'flawed'
Championship clubs might find they could receive better income in the future from retaining the rights themselves and streaming matches directly to supporters cutting out the broadcasters completely in the future.