There are those of course who will claim the wheels are falling off the Hammers season.
But Claret and Hugh website follower Budgie takes a look at the match last night in this piece and makes it clear Rome can't be bult in a day using Manchester City as his example.
By Budgie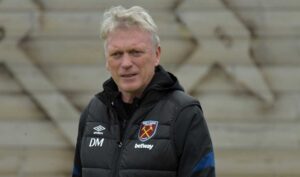 Considering Southampton haven't been beaten at home since September I thought we did OK.
Their first goal was unstoppable and we were in with a shout until 95th minute with their goalie producing great save.
I think its ludicrous to demand Moyes must go. Will be asking for Pellegrini back next! The development of our club is a long term project and we have got to the upper reaches of league and into Europe ahead of schedule.
Remember it took Man City 7 years and 1.5billion to win the league. We need to get our Academy delivering as even the top three have realised that the transfer market is not the way forward with routine squad players costing over £20million now