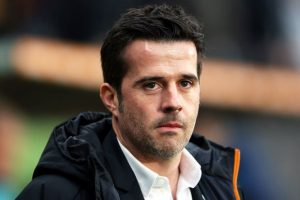 Right! Let's try to get to the heart of the issue because it's no longer a case a case of whether Bilic gets the bullet …only when!
And it's there that the real problem exists.
Truth is he should have gone at the end of last season. There had been enough warning signs but instead, and for whatever reason, they kept the faith…a huge gamble which right now looks like backing a 33/1 outsider  in the most important race of the year!
There is little doubt the club want rid but cannot find a top replacement at this stage of the season- nobody is ready to desert their clubs for West Ham as they hurtle towards bigger and bigger trouble – would you, would I?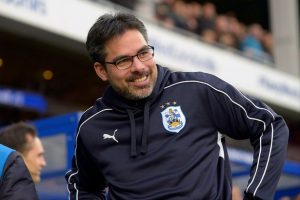 We reported earlier that Manuel Pellegrini, Marco Silva, David Wagner and Sean Dyche were all on the club's list of targets but there are snags in getting any of them in.
Pellegrini is coming to the end of a season in China with his club in third place which if they hold onto will be enough to clinch a place in the Asia Champions League – a position from which he's unlikely to walk away.
The other three are set to see the season out where they are unless the Hammers really turn the screws and even then there's no guarantees.
Meanwhile, the fans cry: "Do something ." Frustration, impatience, anger, hatred spills out in all directions and as always it does not a jot of good.
So with no permanent manager available at this moment and trust me, several clubs have been approached, we talk in terms of a caretaker.
That sends out a message of paralysis  and rarely works as Everton fans discovered at Leicester City today where Claude Puel took over as boss – wonder how Hammers fans would have reacted to him?
The relentless search continues behind the scenes but right at this moment we can only pray that Bilic somehow, from somewhere, starts pulling rabbits from hats.
If you want to blame the board for the situation do it on the basis that they should have fired him in the summer not because they aren't doing anything about it now.
They are trying to find someone every minute of every passing day but there simply ain't a suitable replacement 10 games into the season.
That could change as the Hammers get seriously tough in any approaches but I'm afraid that right at this moment we seem stuck between a rock and a hard place and it's very much a case of relying on what we've got.
It's not good….in fact it's pretty bloody but the only thing certain in football is uncertainty and there lies our hope.
COYI