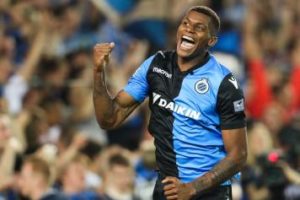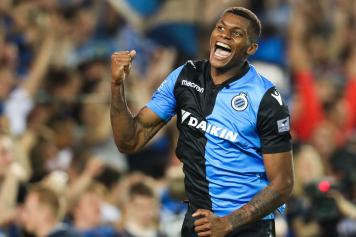 West Ham is interested in signing Brazilian striker Wesley Moraes from Club Brugge and the player's agent has reported confirmed interest.
The 22-year-old striker from Brazil has spent the last three seasons with Club Brugge in Belgium. Moraes scored 14 goals from 35 appearances across all competitions this season, with two of those goals coming in the UEFA Champions League and one goal in the UEFA Europa League.
Standing tall at 6 feet 3 inches (1.92m), Moraes has been an aerial threat for Club Brugge and is an ideal replacement for Andy Carroll. In addition to his frame, Moraes is a physical striker who fights defenders off the ball and maintains possession well.
He is a dynamic striker who hangs around the penalty area, but often falls back 20 yards out to receive the ball with the purpose of looking for a teammate making a run into the box.
Moraes has the speed of a winger and his ability to consolidate pace and strength enables him to get in good scoring positions earning him the label of a Brazilian Lukaku. His three and a half years at Brugge have seen forward score 32 league goals in 78 starts
According to a report in Corriere dello Sport (via Sport Witness) the player's agent has confirmed West Ham and Newcastle are in the chase.
After Sunday's game, Moraes said: "I'm really sad to leave (Brugge) and that is why I cried. I do not know yet (who I will sign for) but I have a preference for the Premier League, we will see what happens. I have to give it a go (at a higher level). It has been three years since I arrived (in January 2016) at Brugge (from Slovakian club Trencin).
"It (Brugge) is a great club that has made me grow and progress. A club with whom I discovered the Champions League and scored important goals, now I'm going to meet a new challenge."