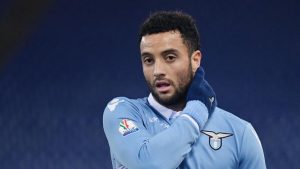 Felipe Anderson at last appears to be on his way to the Hammers following a report in the Daily Mail that the Lazio forward is the subject of a work permit appeal by the club.
We have been involved in stop/start talks with the Italian outfit for the past month but it now seems there has been a breakthrough.
However, this really is one of those that need to see the player in a claret and blue shirt and an official announcement as we have been told by out own insiders that the deal is about 70 per cent done.
We are close to agreeing a deal worth £46 million and to get the man would be a massive coup for Manuel Pellegrini who has made him his No 1 target from the day he arrived at the club.
Anderson will be West Ham's sixth signing of the summer and his arrival will shatter their club-record fee for a player, set by Marko Arnautovic's £25m transfer from Stoke 12 months ago.