By Hughie Southon
West Ham continue to have no plans to replace David Moyes despite the club sinking perilously close to the relegation zone.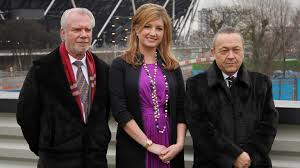 Various sources are reporting the situation with the London Evening Standard among them and given their good contacts with the boardroom it can almost be taken as read.
Claret and Hugh have been regularly told the same with the club insisting that the manager has plenty of credit in the bank and that their assurances about his position are not the "dreaded vote of confidence."
However, there can be little question that should the manager fail to turn things around on the midwinter break as a result of Qata the pressure on him is bound to build.
The poor start to the season has come off the back of a £150million summer spending spree but although several of Moyes' eight new signings are yet to make a significant impact the board insist he must be given reasonable time to get the best from them.