West Ham star Jarrod Bowen has been linked with a potential move to Arsenal.
CBS Sports journalist Ben Jacobs has claimed that the Gunners are interested in a swoop to sign the winger in this transfer window.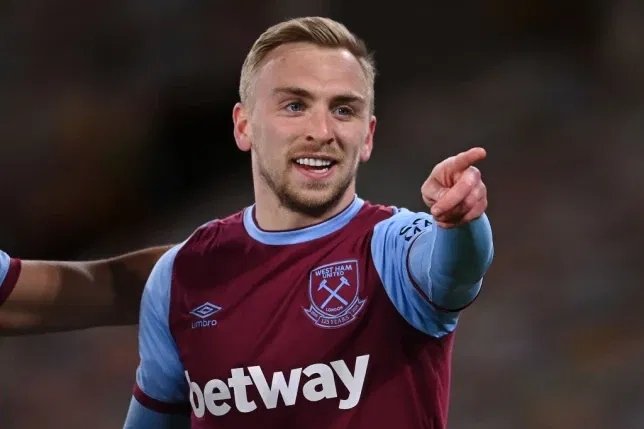 Of course, that is no guarantee of the north London club being able to spirit Bowen away but the journo claims they do want to do business.
Speaking to GiveMeSport, as per the Evening Standard, Jacobs said: "With Bowen, West Ham's stance remains that they really don't want to sell, so there's a lot of clubs circling over Bowen, but the challenge, much like Declan Rice, is persuading West Ham to sell during this window and West Ham remain pretty intent not to let him go.
"So, there's lots of excitement about Bowen moving potentially to a club like Arsenal, but it's all hypothetical at the moment, because West Ham don't want to sell. But Arsenal have definitely made an enquiry around Bowen to see what the situation is, but that's what they've been told."
The Hammers have absolutely no intention of selling Bowen this summer.
It really is as simple as that.
Boss David Moyes views him as a vital piece of the jigsaw at the London Stadium and he is one of the few guaranteed starters when he's fit.
Last season, he proved his worth and even won an England call-up, and he is on a long-term contract at West Ham.
There is little to no chance of him moving to Arsenal, this summer or next.