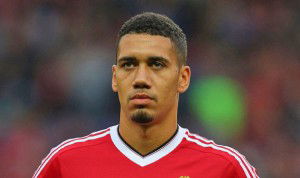 By Simon Leyland
According to a report from 90 min, it appears that we may be eyeing up a move to sign Roma centre-back Chris Smalling in the summer transfer window.
Following the departure of Craig Dawson in January, West Ham really need to sign a top-class centre-back this summer.
Now it seems that the Hammers want to bring the 31-capped England international back to the Premier League in the summer. Roma signed Smalling from Manchester United in October 2020 for around £18 million).
It has to be pointed out that he will be 34 in November and has been playing in a far slower paced league for the past two-and-a-half years.
If Moyes really wants to take us forward as a football club, he needs to be buying young and hungry players, not ageing mercenaries looking for a final payday.
To be fair to him, Smalling is a solid, journeyman centre-back but signing him would definitely be a backward step for the club.