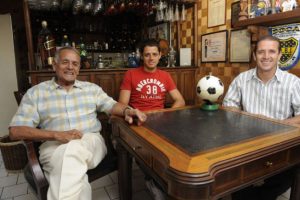 Chicharito's grandfather, Tomas Baltazar, has all but announced the Mexican striker won't be at West Ham next season.
Speaking to the media on Friday, he allegedly told Mexican newspaper El Sol de Irapuato: "I think he'll carry on triumphing.
Over there, they're going to throw him out of the West Ham team. It's a team that isn't well composed, and that means there's no one to give him a ball to put in the back of the net".