An incisive article in the Daily Telegraph from West Ham correspondent Matt Law gets inside the minds of many Hammers fans.
It appears after the draw with Villa – a game which many said was a must win affair – and although we had our chances notably through Said Benrahma  we once again we failed to take them – the only goal coming from the penalty spot.
Villa had their moments and a couple of fine saves from Alphonse Areola stopped them taking the points but afterwards manager David Moyes claimed we had done enough to win.
That's not an opinion of Law at Do West Ham actually realise they are in a relegation battle? (telegraph.co.uk)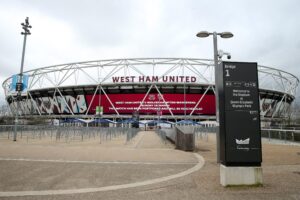 It's hard to disagree with very much he has to say with the "too good to go down " attitude regularly coming back to haunt us.
The piece is well worth a read and makes several worrying points anout the apparent attitude within the squad and club
Here's how Law starts his piece:
One look at the Premier League table, even after this draw lifted the club out of the relegation zone on goal difference, will tell West Ham United they are very much in a relegation battle. But do they actually believe it?
On the evidence of Sunday, West Ham are a club hoping for the best. Hoping a winning goal might come, hoping their rivals might slip up and hoping that sticking with manager David Moyes proves to be the right decision.
Moyes had plenty of credit in the bank after sixth- and seventh-placed finishes, and not sacking him at the first sign of trouble should be admired. But that does not guarantee that it might not backfire if the hope does not transform into some sort of reality.