Nuno Almeida is a Lisbon-born blogger, a top ClaretandHugh Facebook Forum member and a passionate football man. A Sporting Clube de Portugal fan and member since the day he was born 🙂 he is also a huge fan of English football and West Ham. He's been a Hammer since 1980, the day he watched the FA Cup final against Arsenal. Nuno is also author of a blog in Portuguese dedicated to West Ham: www.forever-claret-blue.blogspot.pt
Here he takes a http://www.forever-claret-blue.blogspot.ptlook at how the Carvalho affair is being reported in Portugal!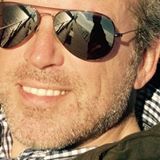 By Nuno Almeida
The Portuguese media are dedicating special attention to the affair concerning William Carvalho's failed transfer to London and the words clash between West Ham owner, David Sullivan, and Sporting CP president Bruno Carvalho and Communication director Nuno Saraiva.
Even our favourite blog, ClaretandHugh was included in TV debates recently!
There is a consensus that William is the victim in this process and the only one not to blame.
It is said the player got a promise from Sporting president one year ago, after Portugal won the Eurocup, that he could leave this summer to play abroad.
There is also a clash between those who defend Sporting, saying David Sullivan is not a very credible person in England and those who say reckon Sporting is not managing  this process explaining that to say the club received no offers for William devalues him in the transfer market.
It is very strange Sporting states there were no offers after Portuguese newspapers spend one month reporting West Ham were negotiating with them. It was published in that period that negotiations even got to a point in which only small details were dividing both parts.
They also say Sporting's strategy was to keep West Ham as a backup while they were trying to sell William for a higher value and for a team with higher ambitions like Monaco. It failed, so on the last day of the market window Sporting then tried to sell William to West Ham.
What it is clear is that though West Ham's boss David Sullivan is preparing legal action against Sporting and against Nuno Saraiva after he launched a press release calling David Sullivan a liar, it will very easy to prove who is right once a written proof of Hammers formal offer is shown.