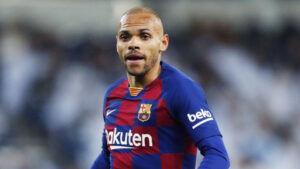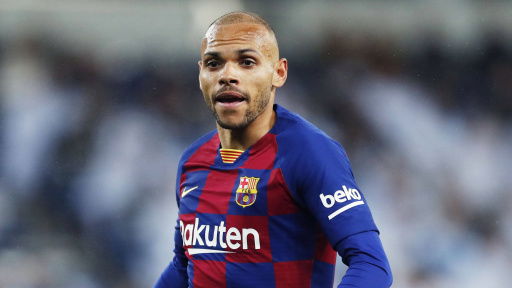 New speculation that Barcelona's striker Martin Braithwaite is a Hammers target can be put to one side as the transfer market gossip continues.
This one has been widely put out over the last few months and amounts to the fact that despite only moving to the Catalan giants in February is set to depart after the club signed him as an emergency striker.
At 29 years of age, the European media are almost – automatically it seems linking him with us and Everton again this morning which happens a little too frequently to be taken overly seriously.
His age puts him way out of the Moyes profile for new players and his coring record of one in 11  since his arrival at the Nou Camp is hardly likely to have any club rushing for the cheque book.
There have been stories that we have been tracing him for several months but that precedes Moyes' arrival and at a price of between £10m – £15 million this look a highly unlikely development.