By Hughie Southon
West Ham are this morning being reported to be ready to over Declan Rice a quarter of a million pounds a week to remain at the London Stadium.
It comes from Six Foot Two – West Ham Magazine Site (6foot2.co.uk) and falls into line with the general view that the club will go as far as it can to keep him but that money is unlikely to be any sort of motivation.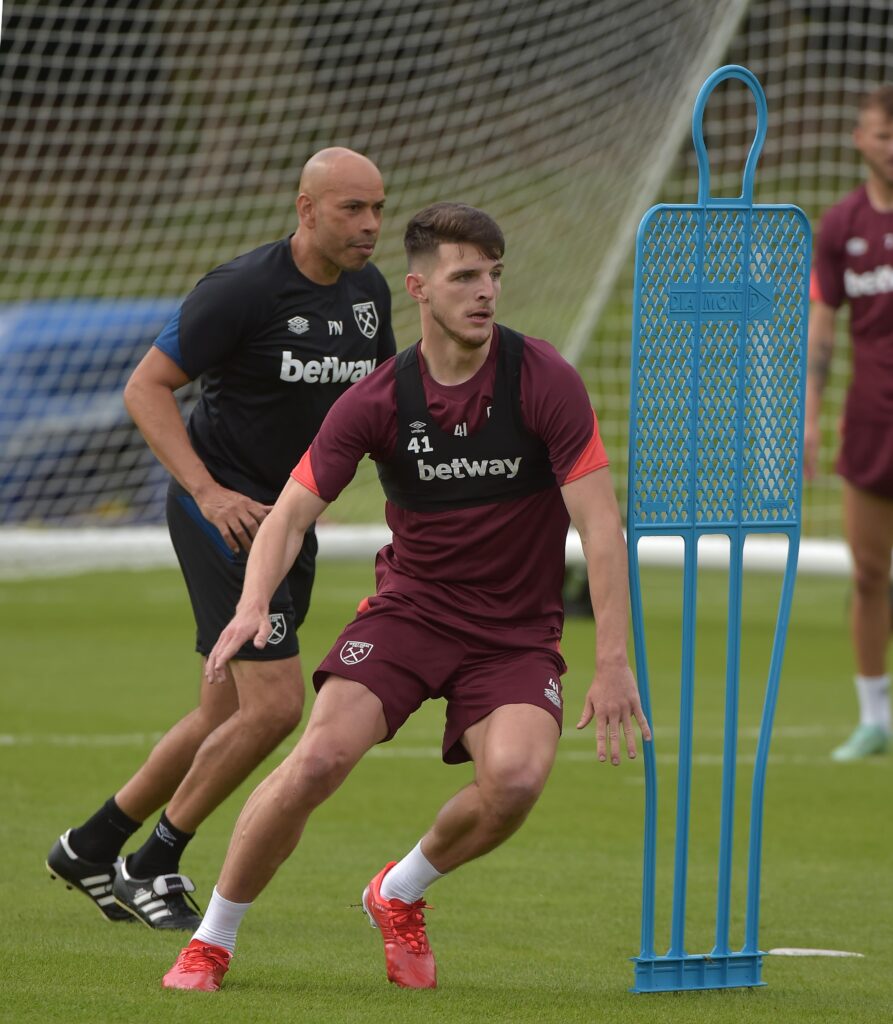 Declan has made it clear over recent days that he wants to play in the Champions League and that is simply not going to happen at the London Stadium in time for him to give the Hammers the chance of keeping him.
The club has offered Declan – who of course is represented by his father Sean – a deal worth £200,000 a week but that was immediately knocked back.
The £250.000 offer looks certain to suffer the same fate and will be the last the board will offer via Moyes or whoever is in charge.