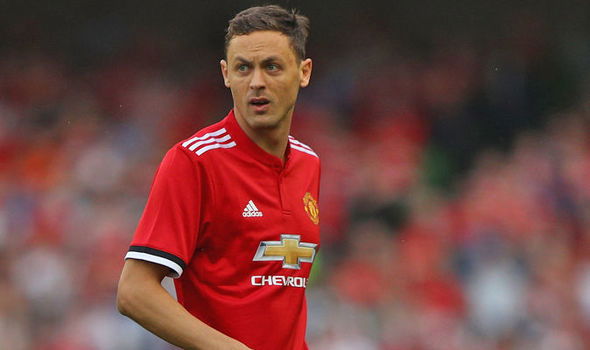 The Irons are this afternoon reported to be eyeing a move for Manchester United midfielder Nemanja Matic, with the player thought to be wanting a January transfer window move.
The  31 year old has only managed five appearances for this season with Ole Gunnar Solskjaer preferring the likes of Scott McTominay and Fred in the middle of the park.
Beyond that Matic has missed the last seven matches with injury although is now understood to be close to fitness.
However, Matic is concerned a lack of game time at United could hinder his chances at Euro 2020 with Serbia and an early exit is possible ahead of the expiration of his contract next summer.
It's one of those reports from which on the face of it sounds realistic but whether the Irons are ready to add £120k a week to the wage bill at a time when we have the likes of Jack Wilshere (£100k) and Pablo Fornals (appx 70k) on the books is probably doubtful.
And at 31 the Serbian is heading out of the age range required in an area of the pitch where pace and energy is  a big requirement right now.
The 48-time Serbia international has clocked up 92 appearances for Manchester United since his £40million move to Old Trafford from Chelsea.
Matic is keen to leave United in the summer, with Paul Pogba and Andreas Pereira also preferred to the ex-Chelsea star. Matic is fond of living in London, after two separate spells with Chelsea and he may be keen on a move to West Ham.
However, a switch seems unlikely with Pellegrini facing cash restraints after a series of seemingly poor buys and the board wanting to see performances from the like of £25 million Pablo Fornals.