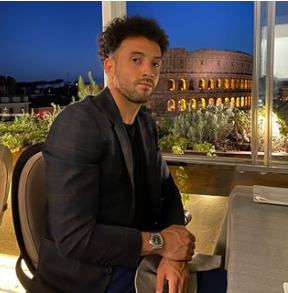 Felipe Anderson will not be joining Napoli or Lazio with both clubs set to pass on the West Ham midfielder  claims the Daily Star
The Hammers will listen to offers for the 27-year-old midfielder this summer and have asked agents to put feelers out to clubs to gauge interest
The tabloid says Napoli have now told West Ham he is no longer of interest, and it is understood Lazio will do likewise.
Napoli have just brought in Lille striker Victor Osimhen in a mega-deal which could one day be worth £72m.
Lazio are on the verge of announcing signing David Silva instead and will not pursue their interest in the Brazilian playmaker.
The Hammer posted a photo of himself on social media in Rome earlier this week told La Lazio Siamo Noi   translated by SportsWitness:
"I am staying in Sardinia for another five days, I miss Rome, before coming here I was a few days in the capital with my friends since I had been missing for two years.
"Lazio is always in my heart; I cheer for my teammates. They were five wonderful years.
"Future? I don't know, my head is at West Ham but let's see what happens.
"A message to the Lazio fans? Thank you for your support. I send you a hug."
Felipe's brother Julian also denied a report suggesting he was in Rome engineering a move back to Lazio saying it was 'not true'
he players need to report back for training on Monday 17th August after three weeks holiday.