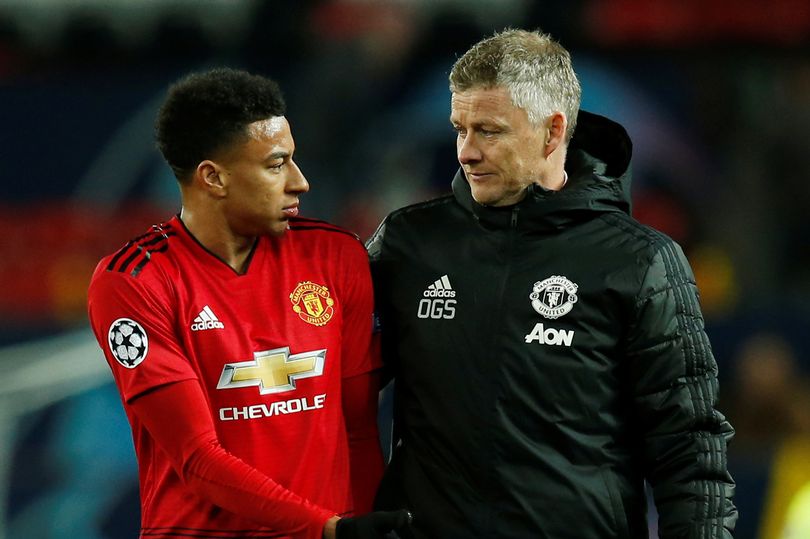 The Sun newspaper claims Jesse Lingard has held a candid meeting with Ole Gunnar Solskjaer and told him: 'My heart still belongs to Manchester'
No quotes – no sources, just words from the Sun which may or may not be right!
Lingard spent the second half of the season on loan as Hammer scoring nine goals in sixteen games.
David Moyes would love to make the move permanent and the player himself still hasn't ruled it out anywhere despite the tabloid's report..
The Sun says he told United manager Solskjaer exactly that when they had a frank meeting recently to discuss the striker's future.
The 28-year-old accepted he had to leave Old Trafford in the short-term if he wanted first-team football.
He has reportedly admitted to friends his big hope is to rebuild his Manchester United career which may be the case but in stories such as this is the "telling of friends" line is as old as the hills.
Solskjaer has never slammed the door on his doing so, but Lingard is also aware that with new faces set to arrive this summer, he is still far from guaranteed a regular start.
Claret and Hugh says:  What the truth is, remains to be seen because he appears to have also told West Ham teammates he loved his time as a Hammer and would love to return. Maybe he is telling both sides what they want to hear for now and is keeping his options open or more likely he is saying nothing to anybody and LETTING HIS AGENTS DO THE TALKING  which is always the case in such situations. That Manchester United have been talking about attaching various price tags tells us far more than this report. There's a remote possibility that at 28 years of age after being snubbed for a season at Old Trafford Jesse may feel he wants to prove a point. but it's remote indeed and if that's the case we are better off looking for someone who really wants to play for us. I still believe that's him.