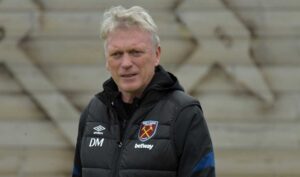 West Ham are again being reported as being ready to conclude a free transfer for Jesse Lingard.
According to the Mail, further talks have been held with the England midfielder which – if true – demonstrates that David Moyes never gives up on his favoured targets.
However, having been told that the major topics under discussion right now are keeper Areola and Chelsea strike target Armando Broga we have our doubts as to whether anything is close.
However, the Mail continues to insist that he believes he can do a deal  after holding further talks with the England midfielder.
Lingard is a free agent from the end of next week as his Manchester United contract runs out and has been taking a look at various offers whilst on holiday in Miami.
Moyes apparently made an approach at the end of the season and is reported as now being ready to go back with a new offer for the 29-year-old.