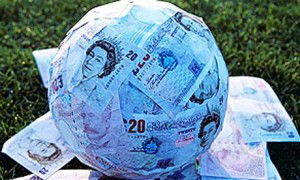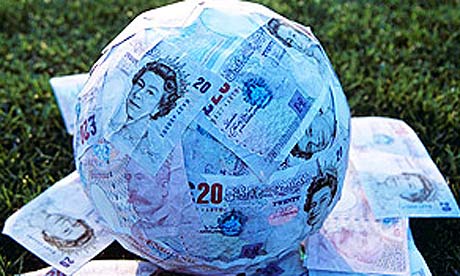 Premier League clubs have been told they could have to repay an estimated £340m to domestic and international broadcasters even if the season resumes behind closed doors.
BBC Sport claims the clubs were warned on Monday that figure could rise if the season is curtailed or if relegation is scrapped.
Club officials met on Monday to continue talks on 'Project Restart'.
Premier League chief executive Richard Masters has previously predicted a loss of "at least £1bn" if the Premier League fails to complete the 2019-20 season.
"We were able to update our clubs today on our situation with broadcasters, which is obviously confidential," Masters said.
"Whatever happens, there's going to be significant loss of revenue for clubs. That is inevitable.
"We were able to paint a picture today about what would happen in various scenarios, playing out the season and not playing out the season, to allow them to have a picture of that as we stand in the early part of May. But in terms of putting an estimate on it, I don't want to do that today."
Claret and Hugh say:
It is difficult to say how journalist Dan Roan from the BBC has calculated the figure of £340m even if the season resumes behind closed doors. If the remaining fixtures are fulfilled it seems logic that broadcasters would honour their existing contracts and clubs would not be liable to refund anything. If anything, broadcasters should enjoy wider TV audiences both domestically with supporters banned from stadia and globally as many nations remain in lockdown. If anything there could be more games available to broadcasters with all games broadcast domestically as games are played behind closed doors. The BBC report requires further financial scrutiny to understand how the formula how the final figure was reached.
Is this another scare tactic in an attempt to bring Premier League clubs in line and compliant to reach compromises for the good of the future of the top-flight league?