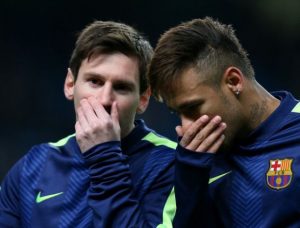 The Premier League's vice-like grip on the activities of managers and players has been halted in the growing "mouth covering" row which many believe is blighting their viewing experience.
They have no way of stopping the likes of Unai Emery and other bosses from putting their hands over their mouths when talking during matches. The Arsenal boss was among the first to start the trend.
It has seriously angered fans and broadcasters responsible for pouring millions into the game but it seems they and us will simply have to swallow it!
According to Mail Sport one Sky source said: 'It's infuriating. I would imagine conversations about it will take place soon because it's angering more and more people. We pay around £13 million a match and want to give the viewers the full experience.
'It's blatant and it should stop. This is entertainment – imagine paying to go to the theatre and the actors start covering their mouths up.'
The Mail report adds: 'The Premier League declined to comment but privately they believe there is little they can do to stop the trend. Within the rules of the game there is no law to stop players from covering their mouths. Insiders say the fact that the trend has now spread to managers makes intervention impossible.
'It's a situation in which we are pretty much powerless,' a league source said.
'Realistically there is nothing we can do – and now we have managers doing it, it makes it even harder.' It has been claimed that the reason for covering up is to stop tactical plans being seen by the opponents, but opposition players doing so while talking to each other at the end of games has become a common sight."