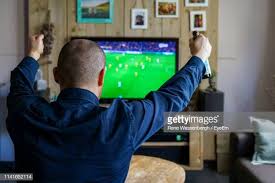 Sky and  BT look all set to resist any proposals which scrap relegation from any Premier League Restart plan.
As anticipated by most neutrals such a plan would rob the broadcasters of any serious drama and effectively reduce the remainder of the season to a series of friendly matches.
There are those among the PL chairman who believe that TV is so hungry for the return of football that they would accept any proposal including 'no relegation, but both broadcasters are reported to want the scrap to stay in the PL included in any plans.
And that will cause another huge battle between the top and bottom clubs when the matter comes back on the agenda at a meeting of chairmen at their next meeting.
The bottom six are certain to vote against the neutral ground proposal with Sheffield United also likely to go that way given they are in with a real chance of Euro League qualification and will need as many home games as they can get.
There is no guarantee for the top clubs either that Southampton and Newcastle –  on 34 and 35 points won't join the against lobby.
Such a move by the dissenting clubs would deny the Premier League a majority in favour of starting up again and that assumes the players don't vote against a return at a meeting of their own.
Both major broadcasters are in favour of the top flight resuming with the bottom three sides still going down to the Championship at the end of the campaign.
According to the Telegraph, the TV firms believe 'Project Restart' will be a difficult sell without the drama of a relegation battle.
Premier League sides are still negotiating over the ins and outs of finishing the season.
As it stands, competitive fixtures have been earmarked for a return in June with full training to begin again in May.