Spurs have entered the race to sign Jesse Lingard from Manchester United, according to a new report from BBC Sport.
We all know that the Hammers have been looking to bring the attacking midfielder into the club this month, with manager David Moyes still a huge fan of the 29-year-old.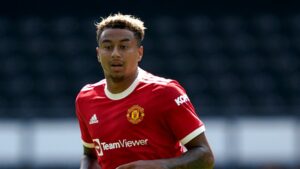 But it appears that Spurs are now trying to do a deal for Lingard that would potentially see him join the club in the summer, when his contract expires.
Tottenham's director of football is Fabio Paratici and he has plenty of experience of signing players on free transfers, bringing the likes of Aaron Ramsey, Paul Pogba, and Andrea Pirlo to Italy for nothing during his time at Juventus.
The BBC Sport report also claims that Lingard is not keen on leaving the club this month, suggesting that it may come down to a bidding war in the summer, with the biggest signing-on fee likely to secure his signature.