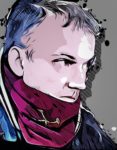 By Gonzo
Numerous news outlets are reporting that West Ham and Everton are in talks to strike a deal for Lorient striker Dango Ouattara later this month.
The young forward is likely to cost interested clubs more than £9m with wages believed to be relatively low.
Ouattara, 20, came into the season as as an unknown quantity. In his 26 senior appearances for Lorient, he had scored a paltry goal and laid on two assists. But this season, the Burkina Faso international has massively improved .
Ouattara has scored six goals, and assisted the same number in during the first half of the season. That form is prompting interest from Premier League clubs, with Ouattara entering the final 18 months of his current contract.
The Hammers and Everton are believed to be the two clubs leading the race. Both are working behind the scenes to complete a deal for the Ligue 1 talent. At less than £10m and low wages the transfer is seen as 'low risk'.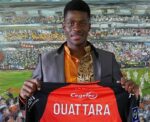 The African star is young and full of potential, and if given the right platform it's thought he can do well.
However I'm unsure if a young player with potential is what West Ham require given our current plight. We can ill afford to sign another player only to be informed by the manager that such signings require time to adjust to the Premier League.
This sounds like one for the future if at all. Whoever the club do decide to bring in during this transfer window must be ready to hit the ground running.