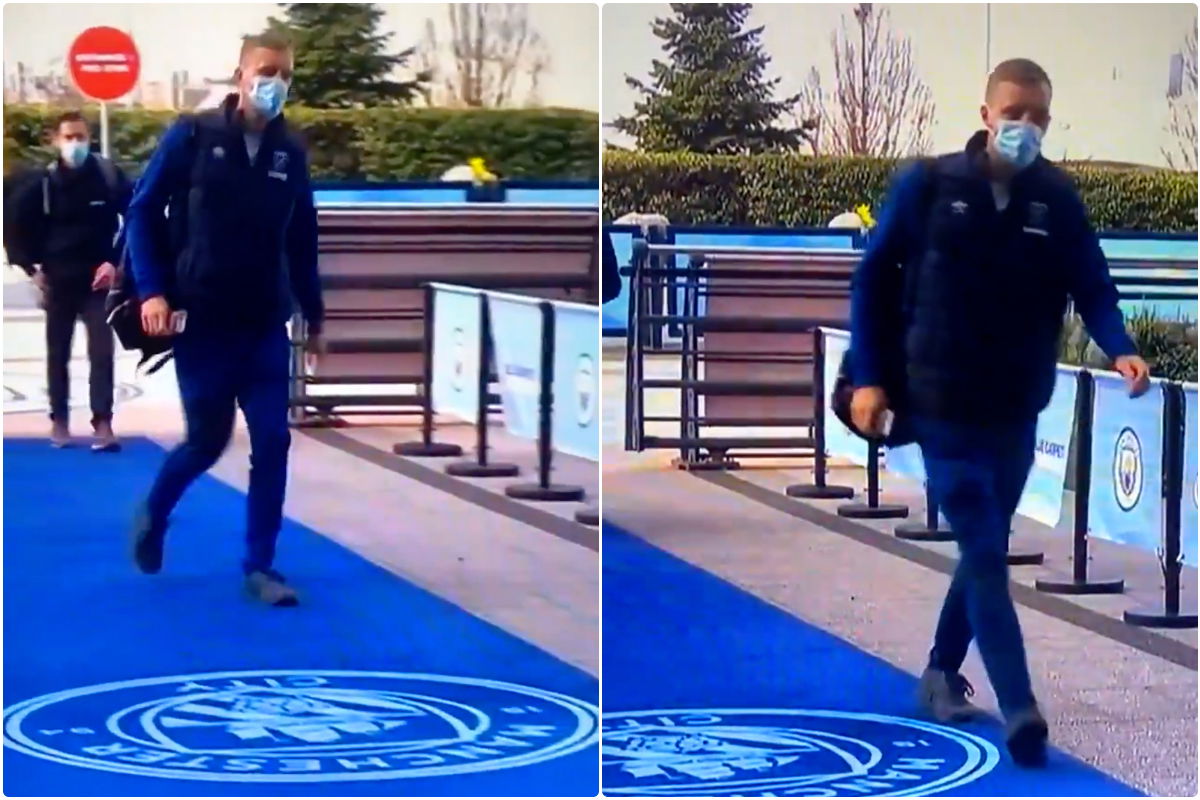 Tomas Soucek has again shown why he is becoming one of the most loved players in football by a simple show of respect to the Manchester City crest.
As the Hammers arrived at the Etihad Stadium on Saturday, Soucek looked down and walked around the City badge, instead of walking over it.
The Potato Salad king has become a cult hero at West Ham not only for his performances and goals but also for his passion and love of the beautiful game.
Against Spurs, the West Ham star got in the way of Sanchez to prevent a Spurs equaliser but got his head split open for his troubles and blood poured his face needing stitches. That didn't stop the Czech player who saw the game out after treatment to help the Hammers to a 2-1 win.
Soucek also went viral on social media last Thursday night when boyhood club Slavia Prague immediately contacted the HAmmers -from the pitch – after they beat Premier League rivals Leicester City in the Europa League.
👏👏👏👏👏👏👏👏 pic.twitter.com/44nzCzgJLU

— Real Talk Manchester City ⚽️ (@RealTalkMCFC) February 27, 2021